MOT – Now for your Car or Motorbike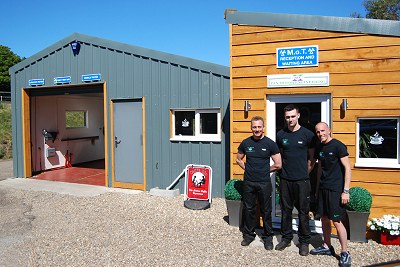 We are now able to offer Class l & 2 Motorcycle & Class 4 Light vehicle MOT's (By Appointment) for the first time in the new workshop bay.
This makes us an almost one stop shop for all your vehicle requirements. Our expansion has also extended the new modern and clean Reception waiting area run by service manager, Jay Nolloth.
Complete with free Wi–Fi, a complimentary tea, coffee and biscuits are available, whilst repairs or the MOT are being carried out on your vehicle. We are also able to offer a local pick up and drop off door–to–door service, saving you valuable time.
PJN Motor Engineering Now Offers:
Full Motorcycle Class 1 MOT
Full Motorcycle Class 2 MOT
Full Class 4 Light Vehicle MOT
Free Wifi, tea, coffee and biscuits while your MOT is carried out
So when your MOT is nearly due, give us a call, or an email and let our friendly, professional engineers sort this out for you, with peace of mind.